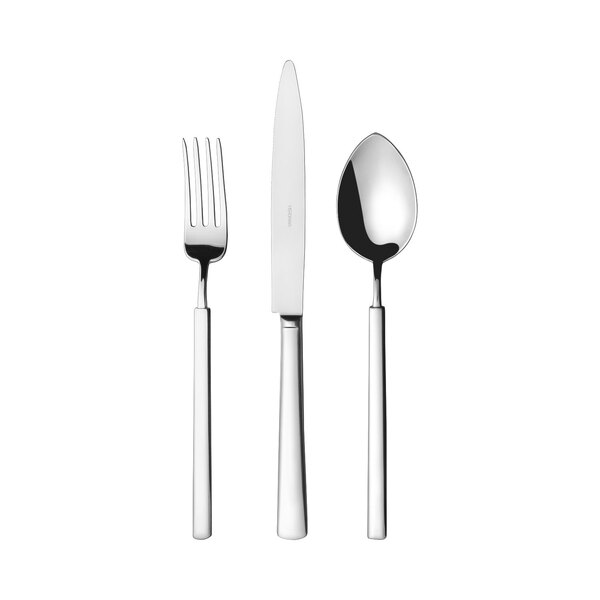 The sublime elegance of the Vintage set deconstructs the idea that a classic cutlery must be heavy and robust.
Produced on a four-millimetre base, in a monobloc profile, but inspired by the primordial cutlery with independent handles, every piece in this collection shows on as a sign of reinvention and timelessness.
Its rectangular handles with rounded sides emphasize the highlight of the thin but solid neck, which support the tops standing out for their simplicity and classy style.
More than cutlery, Vintage is a sign of refinement at the table.
Buy cutlery online - Herdmar, flatware with colour, wedding gift
Herdmar store, design cutlery, knives and forks in stainless steel