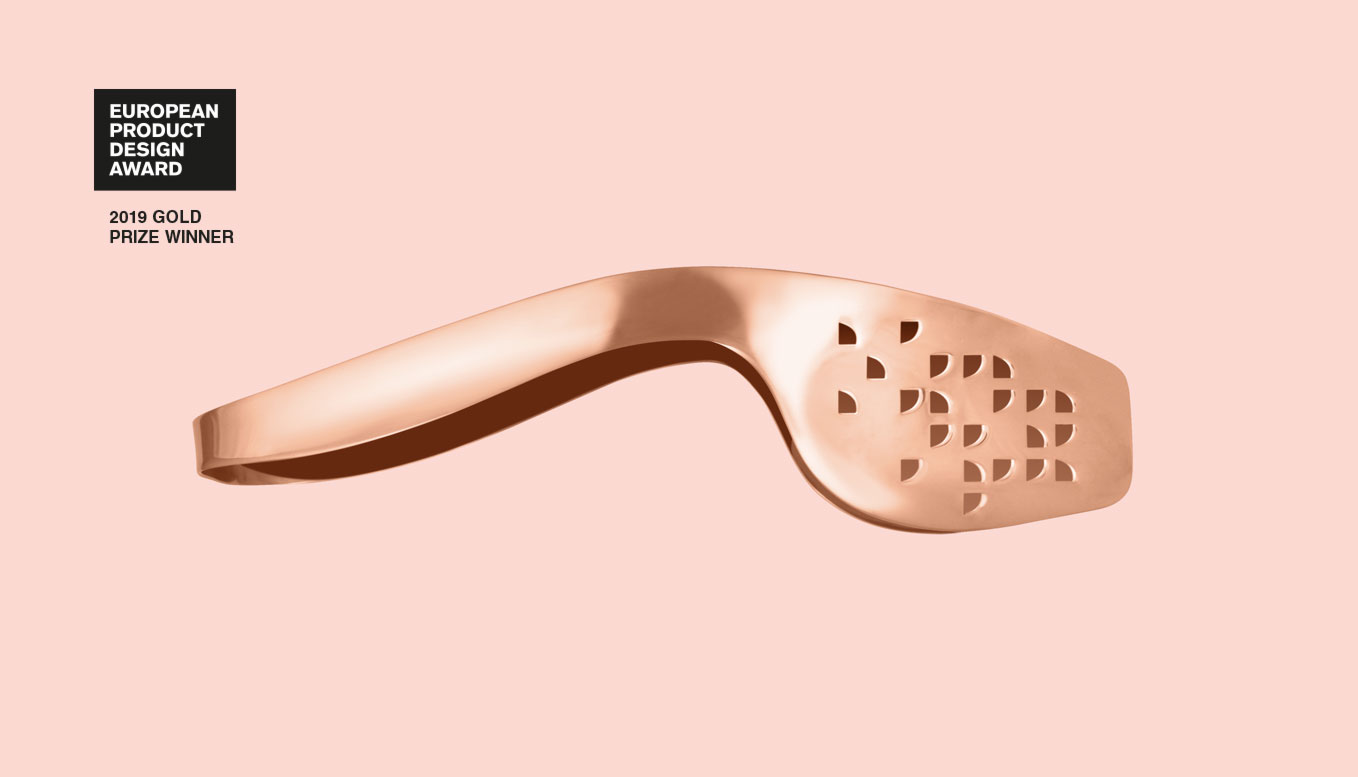 New salad tong Milà wins EPDA ™ 2019
8 August 2019
The new tweezer presented at the January edition of Maison & Objet, in Paris, is another result of the partnership established between Herdmar and the School of Architecture of University of Minho, which annually promotes a trainee program in the company, allowing some product design degree students, to show their knowledge and individual skills developing projects for the brand.
According to designer and creator, Fabiana Cunha, the award-winning tong was "designed inspired by the namesake project of the famous Catalan architect Antoni Gaudí, Casa Milà. Developed following the simplicity of the modern and healthy lifestyle, with the aim of presenting an unique piece with timeless lines, an easy-go functionality, mainly practical and fun to use, especially to promote a good vibes at the table. "
Herdmar has recently been a highlighted on many international stages, raising the name of Portugal to the highest level in several design contests such as the iF Design Award, German Design Award, NOOK Asia Decor Award and lastly, the European Product Design Award, making a total of 6 awards in 4 years.
The EPDA 2019 awards ceremony will take place in October 3rd at the Brody Studios, in Budapest.